We stand for health improvement – not just health assessment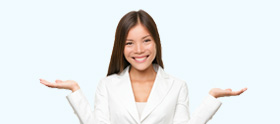 Which is right for me?
Choose the health check package right for you – at 30, 40, 50 and over 60 years of age. You can always add a V-Scan. more
Premium Plus Assessment
Our MOST THOROUGH and most popular assessment. Ideal if you are putting your health on the back burner while focusing on your career. more
Premium Health Assessment
A COMPREHENSIVE health check designed for busy executives and individuals. Get a full snapshot of your health status and risk factors. more
Executive Express Assessment
A MUST for every busy person and individual who value their health. Build your health profile and foundations for good long-term health. more
Add a V-Scan
Now you can check your internal organs for warning signs of cancer, heart attack and stroke before symptoms appear. Now that's prevention! more
Why Executive Medicine
We look for early evidence of cancer, heart attack and stroke before symptoms show in blood tests or medical examinations. more
Dramatically improve your chances of good health
Age with vitality. Most chronic ill health is preventable – 60 to 80% in fact. That's why your health checks with us will focus on prevention and detection of early evidence of heart disease, stroke and cancer –  as well as the basics!
More information
Investing in health. It just makes sense.
Call us for further information – 02 9290 3259