Heart health check up
BY EXECUTIVE MEDICINE
A meticulous heart check-up service in Sydney CBD.
our Difference
A comprehensive heart check in Sydney CBD.
Heart attacks and strokes are the most common cause of death. Despite this, they are preventable in the majority of cases. By uncovering your cardiovascular health and taking steps to improve it, you don't have to be part of the statistics.
Executive Medicine offers a comprehensive heart check-up service in the centre of Sydney. Utilising the most advanced scientific methods and medical testing, we can identify issues early, and more often than not, provide you with peace of mind about your cardiovascular health.
Around 70% of men and 50% of women who suffer a heart attack or stroke have no prior warning. That's why it's so important to take action and receive a timely heart check-up, especially if you have related health concerns or a family history of cardiovascular disease.
FULL HEArt check near me
Our heart check-up service starts by looking at your individual risk factors, such as your age, cholesterol profile, lifestyle habits, stress, existing conditions and family medical history. This information will help us to implement the most suitable cardiovascular testing.
The service includes a number of reliable tests to monitor the heart in different situations. We complete a resting ECG, an exercise stress test, and we use the Lumify Ultrasound to screen the heart's valves and chambers, which is similar to an echocardiogram. We may also recommend Coronary Calcium Scoring and CT coronary angiogram.
Most cardiovascular diseases identified within these tests can be reversed or managed through medications and lifestyle changes. Your heart check-up could be what prevents an unexpected heart attack or stroke. In the unlikely event that you need more specialist care, you'll be referred to a Sydney-based cardiology specialist.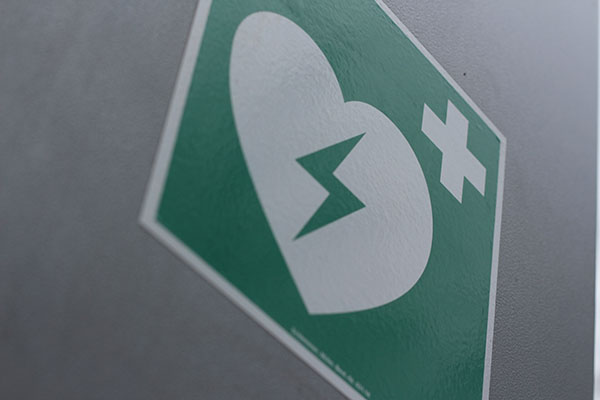 PRIORITISE YOUR HEALTH IN 2022
Discuss our heart health check service with a trained Executive Medicine professional today!
Innovating technology
Lumify ultrasound heart health check.
The Lumify Ultrasound is an exciting new technology in health assessment and evaluation, which we can utilise as part of your cardiovascular assessment. With this portable ultrasound we can screen your internal organs, including your heart and its chambers and valves.
Testing with the Lumify Ultrasound is non-invasive. It's possible to identify warning signs with the Lumify Ultrasound, which won't be visible with other testing. The complete test takes around 30 minutes.
FAQ's
What's the difference between you and a GP clinic?
Your General Practitioner will typically spend around 15 minutes with you discussing your health. Executive Medicine is different. We spend between one and two-and-a-half hours with you going into detail and administrating extensive medical testing.
How can I check if I have heart problems?
The only way to uncover any early warning signs of cardiovascular disease, including the potential for a stroke or heart attack, is to get a heart check-up with a trained medical professional.
What tests are done to check your heart?
A number of tests can be carried out to check your heart's health. Your on-site heart health assessment may include a resting ECG, exercise stress test and Lumify Ultrasound. Coronary calcium scoring and CT coronary angiogram may be recommended based on individual risk factors and previous test results (off site and at an extra cost).
We may also include test like the Ankle:Brachial Index (to look for evidence of plaque in the arteries), as well as analysing your height, weight, waist/hip ratio, body composition and fat measurement, blood pressure and resting heart rate.
How much does it cost to check for heart problems?
We offer affordable heart check-up services, comparable to the costs of getting your vehicle services. Contact us to learn more.
Why should I get a heart check?
You should get a heart check-up service because 70% of men and 50% of women who experience a stroke or heart attack do so unexpectedly. Strokes and heart attacks remain the biggest killer, but they are mostly preventable. By getting a heart check-up, we can identify warning signs and prescribe medication and lifestyle changes to prevent a stroke or heart attack.
How much can I claim from Medicare?
Medicare rebates vary from $80 to $250, dependent on the service and other factors.
What's your cancellation policy?
If your appointment is cancelled or rescheduled within four working days of the scheduled date, this incurs a fee of 50% of the service cost, and if your appointment is cancelled or rescheduled within 24 hours of the scheduled date, this incurs a fee of 100% of the service cost. Cancellations made earlier will not be charged. We'll happily rebook your appointment for when you're next available.
How much does my health fund pay?
Sadly private health doesn't cover prevention and screening.